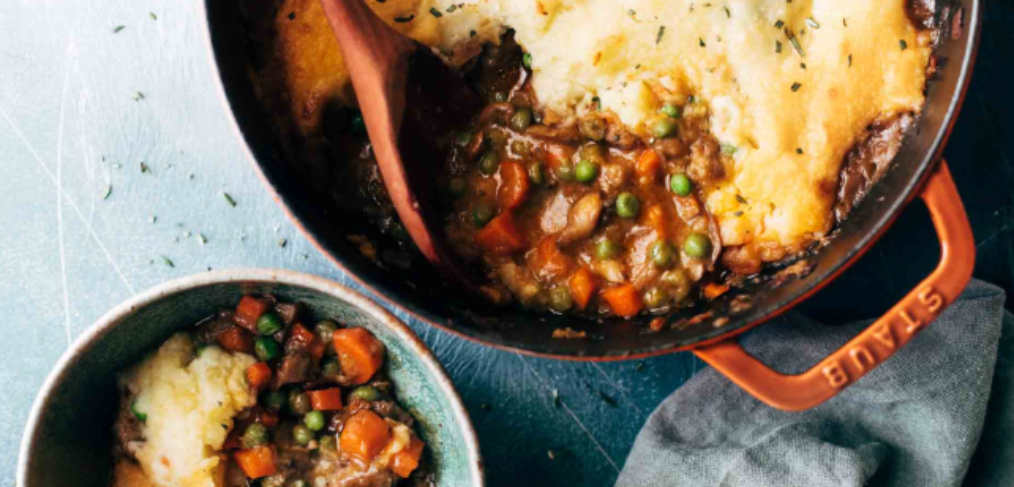 My Favourite Vegetarian 'Shepherds' Pie
It may be Spring, but its still freezing- so here is a hearty recipe to enjoy.
This 'Shepherds' Pie is meatless, however the recipe is easily changed if you want to add meat, lentils or remove dairy and gluten. Either way, its super forgiving and super delicious.
What you'll need
Pie Filling
2 tablespoons olive oil
3 shallots, minced (or some onions and garlic)
4 cups of fresh mushrooms, sliced
6 carrots, peeled and chopped (about 2 cups)
fresh herbs to taste (used either 1 sprig of rosemary, thyme, and a bay leaf)
2 tablespoons tomato paste
2 tablespoons flour (use Buckwheat flour for Gluten free)
1/2 cup red wine
1–2 cups veggie broth
1 teaspoon salt (more or less to taste)
2 cups frozen peas
Topping
6 Yukon gold potatoes
1/2 cup full fat Greek yogurt (coconut yogurt if Dairy free)
1/4 cup butter (or olive oil)
salt to taste
How to do it:
Make the mashed potatoes: Peel the potatoes. Boil them until fork tender (you want them to mash easily). Drain, mash, and mix in yogurt and butter. Season to taste. Leave aside.
Make the veggies: In a large oven-safe pot, heat the oil over medium heat. Add shallots and sauté until fragrant. Add mushrooms, carrots, and whole herbs (you will pull the herbs out later). Sauté until carrots are softened.
Make the gravy: Add tomato paste and flour to the pot of veges and stir. Pour in the red wine (sizzzzle) and scrape all the browned bits off the bottom of the pan. Let the wine cook out for a minute or two. Slowly add the vegetable broth, stirring it in until a gravy starts to form. Season with salt. Simmer over low heat to get it thickened even further. You want it to be thick enough to hold together in a pie.
Bake: Remove the herbs. Stir in the peas, spread the mashed potatoes on top (brush with butter to be extra awesome), and bake for 15 minutes at 170 degrees. I finished mine on the grill setting for a few minutes to get it nice and brown on top.
Enjoy!