Siegrid Delaney, BHSc.TCM.
Acupuncture, Chinese Herbal Medicine.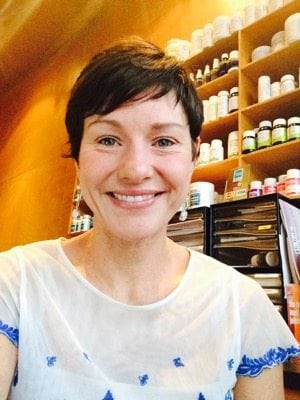 Siegrid is West Street Wellbeing's founder and Director.
She holds an Australian Bachelor degree in Health Science and is a registered Doctor of Traditional Chinese medicine.
A Unique Approach
Siegrid is unique in her approach of blending the ancient hands on methods of Chinese medicine with the cutting edge field of nutritional science. She uses these two distinct yet harmonious forms of medicine to work through the layers of complicated symptoms most patients have and get to the true core of the problem. Sessions are a time in which patients can relax and recuperate, within the special haven that is her custom designed practice on West Street.

Read more...
Tools and Skills
Siegrid uses a painless style of acupuncture studied and practiced while living in Japan, along with massage, gentle corrective movements, heat therapy (moxibustion), herbal medicine, food advice and nutritional medicine to understand and improve patients health and wellbeing.
Expertise
Siegrid works with a wide variety of people, cases and symptoms. She has particular experience and passion for fertility (including IVF support), hormonal regulation and resolving adrenal fatigue. Other areas of expertise include balancing the immune system, alleviating allergies, relieving aches and pains, reducing inflammation, improving energy levels, calming stress and anxiety, improving sleep, improving digestive function and gut health, achieving healthy weight, and paediatric treatment for a wide range of problems.
Sessions with Siegrid can be booked online now. All initial appointments are 1 hour with follow ups ranging from 30 minutes to 1 hour depending on the individual treatment plan.
Feel free to contact us for more information. 
Availability
Tuesday 11-5.30
Wednesday 9.15-5
Thursday 9.15-1.30
Friday 9.15-5.30
Dr Luke McPherson, (TCM)
Acupuncture & Chinese Herbal Medicine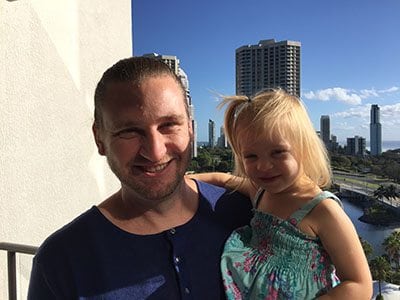 Muscular -Skeletal treatment
Facial Rejuvenation
Men's Health
Cancer & Chemotherapy Support
Luke has been with WSW since it opened in 2010.  He is extremely experienced with both academic and clinical work and has been a teacher of Chinese Herbal Medicine at one of Sydney's leading Universities.
Luke is West Street Wellbeing's resident expert in all things muscular-skeletal, which includes all joint problems (shoulders/knees/hips/ankles/wrists/fingers), tendon and ligament problems, acute and chronic pain, muscular spasm and tightness, spinal problems of the neck and lower back including disc movement and degeneration and arthritis. He is adept at making thorough assemssments of the problem and formulating a clear treatment plan to help you understand the processes involved in making a complete recovery or at least slowing any further degeneration as much as possible.  He is also experienced in developing treatment plans for neuromuscular pain and pain associated with disease such as side effects from cancer and cancer treatment, and rheumatoid arthritis.
Read more...
Luke has published works in the Australian Journal of Acupuncture and Chinese Medicine including research on the role of Chinese medicine in breast cancer, and a case study on the treatment of Reynauds Syndrome (circulatory disorder).
Through his research and experience working with oncology specialists in Australia and China, Luke specialises in adjunctive cancer management. In particular, he helps patients undergoing cancer treatment manage related side-effects such as nausea, pain, hot flashes, peripheral neuropathy, low immunity, loose stools, insomnia, and fatigue.
Luke's most recent passion is facial rejuvenation acupuncture. While only fairly new on the scene in a western sense, In ancient times, using acupuncture was the way women in elite Chinese households would stay youthful and glowing. After studying the facial rejuventation methods, Luke & his wife agreed to use her as a test case and they were both amazed and impressed with the results! In an era so heavily burdened with chemicals in our beauty products (among everything else) he saw a way forward for those wanting to look as good as they can, with clear complexion, minimal fine lines and wrinkles and a lovely natural glowing vitality, all without chemicals, surgery or injectables. This passion has led to the newest arm of our acupuncture treatment at WSW – facial rejuvenation acupuncture.
With a passion for helping people, Luke is dedicated to clinical practice and the advancement of skills for life. Coupled with a hunger for learning and knowledge, his patients will always receive cutting edge treatment to ensure their health will receive best care.
Luke's areas of expertise:
Muscular-Skeletal support, repair and prevention

Pain and pain management

Auto-immune and rare diseases

Cancer and treatment related side-effects

Facial Rejuvenation treatment
 Luke's accolades
Scientific research internationally published in breast cancer, 1 released and 2 awaiting publication as lead researcher; 1 as contributing researcher

3 Nationally published scientific articles

Editorial board member for the Austin Journal of Oncology

Lecturer at Western Sydney University for 5 years

Lectured in breast cancer in the Masters Program at Western Sydney University
Publications where Luke McPherson is lead researcher 
McPherson, L., Cochrane, S. C., & Zhu, X. (2015). Current usage of Traditional Chinese medicine (TCM) for breast cancer: a practitioner's perspective. Journal of Integrated Cancer Therapies. doi: 10.1177/1534735415607656
McPherson, L., & Cochrane S. (2013) Case report: A rash in pregnancy resolved by Chinese medicine. Australian Journal of Acupuncture and Chinese Medicine. 8 (22) 21-24
McPherson, L., & Cochrane S. (2016) Case report: Jelly fish sting resolved by Chinese herbs. Australian Journal of Acupuncture and Chinese Medicine.
Under peer review where Luke McPherson is 1st author
McPherson, L., Cochrane, S. C., & Zhu, X. (2016) An observational study of oncologists to see where Complementary and Alternative Medicine fits into the biomedical paradigm. Journal of Alternative and Complementary Medicine
McPherson, L., Cochrane, S. C., & Zhu, X. (2016) An examination of the viability of integrating Traditional Chinese Medicine (TCM) into biomedical oncology from the perspectives of oncologists and TCM practitioners.  Journal of Complemetary Therapies in Clinical Practice
Contributing author
There are two articles where Luke McPherson is a contributing author that are in press
The role of Chnese herbal medicine in reducing hot flushes in breastcancer patients undergoing endocrine therapy –  Lead author is Dr. Lily Li; Journal of Evidenced-Based Complementary Medicine
A report on the Beijing Think Tank Symposium – Lead author Dr. Xiaoshu Zhu; Chinese Journal of Cancer
Feel free to contact us for more information.
Availability
Monday 10am-7pm
Tuesday10pm-8pm
Friday 10am-8pm
Saturday 2pm-7pm
Chloe Sheehan
Clinical Naturopath / Nutritionist (BHSc)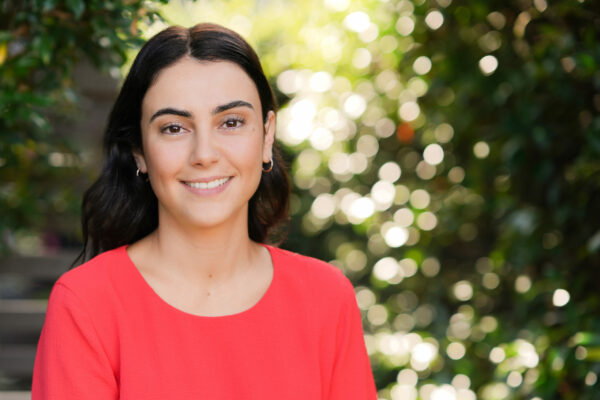 Chloe is a qualified Naturopath and Nutritionist with a passion for helping individuals reach their optimal health, which she believes to be a balance of one's physical, mental and social wellbeing. Chloe is also the founder of 'Fem Ed' – a female education platform that runs Period Positive workshops for tweens, teens and young women.
As a practitioner, Chloe uses evidence-based knowledge along with traditional methods of practice to uncover the underlying cause of illness. She believes that education is the key to sustaining long term health, and will work with you to provide realistic and practical treatment approaches that gets results. All of this will be achieved in a supportive and nurturing environment and maintaining your health outcomes as a priority.
Read more...
Chloe enjoys working with teenagers and women to better understand their menstrual cycles. She has a special interest in hormone health, which also encompasses male hormones, menopause, acne, thyroid function and fertility and preconception support. Chloe also has a thorough comprehension of the treatment of anxiety, low mood, stress, weight gain and digestive upset, which can exist solely or in conjunction with the earlier mentioned conditions.
An initial 1hr appointment with Chloe will allow for an in-depth discovery of your presenting health concern, overall health picture as well as contributing factors to health such as diet, lifestyle and environmental habits. Following this, Chloe will tailor an individual health plan specific to your health concerns. This may include dietary and lifestyle modifications, nutritional and herbal medicines and coping strategies to support and nourish the bodies healing process.
Qualifications:
Bachelor of Health Science (Naturopathy/ Nutrition)
Mental Health First Aid
Rochelle K Hammond
Classical Japanese Acupuncture, Moxibustion & Herbs. BHSc. (TCM), Cert. TJM (Japan), Grad. Dip. Ed., BSc..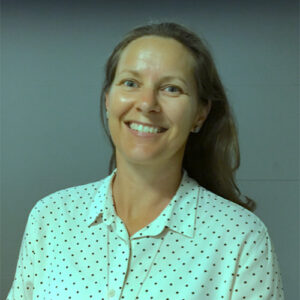 Rochelle is a Japanese style acupuncturist who enjoys helping her clients resolve complex health problems. She finds many patients who come for acupuncture have lived with debilitating and complicated health problems for many years.
Using traditional methods of diagnosis, Rochelle works with you to identify the body, mind and lifestyle patterns that form your unique health puzzle and in so doing point the way to a lasting solution to your symptoms.
Rochelle's approach is founded on listening, analysis, regular monitoring and feedback as methods to consider the impact of all the important elements in your life and enable her to tailor a personalised treatment plan that restores balance and vitality.  When your unique puzzle is solved you will be amazed at the newfound balance and vitality in your body you may not have believed possible.
Read more...
Rochelle's treatments combine gentle Japanese acupuncture techniques, moxibustion (heat therapy), manual therapies (massage with acupuncture when required, and cupping) and traditional herbal medicine.  She treats a broad variety of conditions from women's hormonal imbalance to autoimmune disease and chronic pain. Her patients span all age categories from young children to seniors.  
Her educational background includes bachelor qualifications as a registered Doctor of Traditional Chinese Medicine and degrees in Science and Education. Post-graduate studies have included extensive and regular study with traditional master practitioners in Australia, Japan and overseas and the therapeutic and educational principles of Rudolf Steiner.
Rochelle looks forward to welcoming you at the Clinic and to resolving your health puzzle!
Feel free to contact us for more information. 
Availability
Wednesday   2pm-8pm
Thursday      2pm – 8pm
Saturday   7am-2pm
Trish Clive
Remedial Massage

Dip. Remedial Massage, Lomi Lomi 1 & 2, Reiki 1, Pranic Healing 1.
Massage Style: Nurturing, fluid style with varying depths and techniques for a range of individual requirements.
Suitable for: Any body type, pregnancy, pain relief, relaxation & rehabilitation
What massage can do for you: Clear blockages and congestion, pain relief, stress relief, easing headaches, muscle aches and pains, beneficial for depression & anxiety, improves & promotes health, self-care, circulation & lymphatic circulation, calms nervous system and can improves sleep through inner relaxation.
Read more...
A message from Trish: In our busy lives we tend to neglect our own self care needs, this is why massage is so sacred. It reminds us how to nurture and restore our bodies and minds, as well as teaching us to find balance in all that we do. I use massage is to support and maintain my client's health & wellness and I look forward to offering the same for you and your needs.
Testimonials: "The changes I felt after my massage were instantaneous. I experienced pain relief, but also a sense of clarity of mind as well".
"Patricia's loving approach released blockages, which I seemed to be "nurturing" – unable to shift & move past by myself"."Her method is firm and precise. Afterward I had a freedom in my body… and an undoubtable enlightenment of thought"