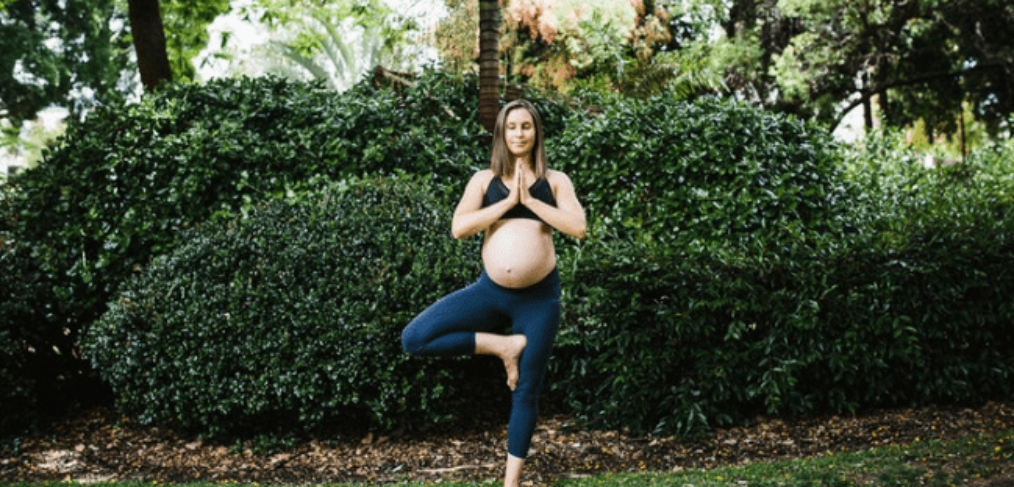 Pregnancy Yoga by Michelle Papa
"The moment a child is born, the mother is also born. She never existed before. The woman existed, but the mother, never. A mother is something absolutely new." – Osho
Welcome the weekend with an hour of relaxation, conscious movement with the breath, as you immerse yourself in yoga practice suitable for all trimesters. A special time to nurture yourself and your growing little one, and a beautiful way to honour the transformation that unfolds in your pregnancy journey.
This 4 week course starts on Saturday the 26th of May and continues every Saturday until 16th of June.  Each session is one hour (11am-12pm). This course will be held in the beautiful studio at West Street Wellbeing, North Sydney 2060. 
Cost = $96 in total
Book Here https://www.eventbrite.com.au/e/pregnancy-yoga-with-michelle-papa-tickets-44824354852
About Michelle Papa
She is the Co-founder of Mindful Birth and Founder of Inspired Path. She began her  yoga journey almost 15 years ago as she was seeking to find balance in life. It was when she was living in Los Angeles when she discovered the beautiful practice of Hatha Vinyasa yoga and Meditation. Through yoga she was able to connect with a part of herself that she thought she had forgotten due to the busyness of corporate life. Her interest and love for the practice has grown exponentially since 2004, and upon moving to Perth in 2007 she found her 'yoga home' at The Yoga Space where she practiced in the Mysore program. She has traveled to Mysore, India on several occasions to practice under the guidance of Ashtanga lineage holder R.Sharath Jois at KPJA YI. Michelle has undertaken the Hatha Vinyas a Yoga teacher training at The Yoga Space with Dr. Jean Byrne and Rob Schutze.
Her deep interest in the diverse application of mindfulness practice in the various facets of life has propelled her to create Inspired Path, a wellness and leadership coaching practice that focuses on providing wholistic approach to individual and organisational coaching, influenced by evidenced based mindfulness practices and  proven leadership methodologies. Through Inspired Path, Michelle established  Inspired Girls , a leadership program for girls ages 8 – 18. Having  lived through hardship as a young girl, Michelle understands first hand the importance of exploring girls' leadership qualities as a path way to understanding ones passions, and strengths. She hopes that through this program young girls can begin to build positive self esteem, confidence and have the ability to find their inner voice as they weave through the changes and challenges in life.
Michelle is also Co-Founder of Mindful Birth, a Yoga Alliance and Yoga Australia accredited Pregnancy and Post natal yoga teacher training course, and has completed a Diploma of Childbirth Education. She travels around Asia and Australia to deliver Mindful Birth  teacher training course for almost a decade.
We look forward to hearing from you. All enquirers can be made directly via the contact details below or by contacting West Street Wellbeing.
Email: michelle.k.papa@gmail.com
Phone: 0422 475 475