Garth Ainsworth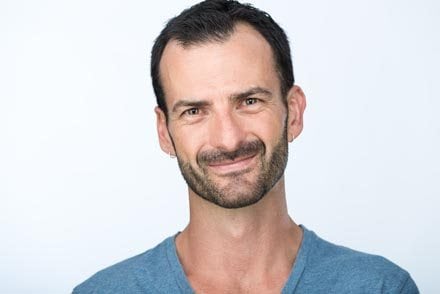 Garth has been a student of Yoga for over 10 years, and in teaching for 4 years he shares a wealth of experience from his background in health, fitness, sports and massage. Garth's teaching draws influence from his practise in various styles of Yoga including many years of Iyengar. His classes reflect this, focusing on practises that promote greater alignment, balance and awareness of the body, mind and spirit.
Garth specialises in Yoga for injury rehabilitation and prevention including general joint pain and dysfunction; and practises to support stress management, general health, and wellbeing.
Garth's passion is in helping his students develop a more confident relationship with their bodies, and explore a more connected experience with the mind. He believes strongly in making the physical practise of Yoga accessible to all bodies, while also supporting the spiritual path of yoga, to rest in one's own true nature, for all his students.
Fiona Donohoe-Bales
Fiona has led over a thousand new mothers through their pregnancies over the past ten years, preparing them for birth and motherhood. She offers guidance, inspiration and wisdom based on the spiritual and physical practices drawn from the Eastern Contemplative Traditions including; Yoga, Mindfulness, and the Tao.
Fiona creates a refuge for new mothers to safely and gently explore, where necessary, the unconscious beliefs we all have around childbirth and parenting and guides her students to awaken to their unique inner strengths and resources.
The Mindfulness tools you will learn in Fiona's classes will become a powerful ally on your journey into motherhood.
Fiona is incredibly grateful to have studied with Ani Pema (Karen Schaefer), Mark Breadner, Sally Flynn, A.G. Mohan, T.K.V. Desikachar, Rodney Yee, Donna Fahri, Judith Lasater, Desiree Rumbaugh, Dr N Chandrasekaran, Saraswathi Vasudevan, Leslie Kaminoff, Sarah Powers, Amy Weintraub, Janice Clarfield and Francoise Barbara Freedman. She is a past yoga teacher trainer in Women's Health and Prenatal Yoga teaching at Nature Care College and in Yoga in Sydney.
Deb Hennessy
Deb fell into leading her first yoga class in 2000 after having started 6 months earlier. She then spent the next few years practicing regularly and learning from some of Sydney's finest teachers. 
Deb has more than 10 years experience in teaching group classes and is very experienced in giving appropriate options for different levels of practice. 
Deb looks for a balance between moving (poses, breath and mind) and holding. She has a gift for feeling into the energy of the day and the group to increase the quality of your day.
Outside of yoga you might find her walking her dog or heading to dance class.
Penny Kidd
Penny recognized her calling to Yoga while working in the theatre & hospitality industries. Battling anxiety and depression following a catastrophic year of loss including her Mother, her successful business as a restaurant owner and the end of her 10 year marriage, Yoga is the tool that enabled her to reestablish her centre.
Penny began her regular Yoga practice in 1999 with Eve Grzybowski, of Simply Yoga.  After training with Yoga Coach (Mark Breadner) in 2010, Penny started teaching adult classes.
Penny has also trained extensively in kids yoga with Karma Kids, Zenergy, Rainbow Kids & YogaBugs. She works wonders with kids on the yoga mat. She is passionate about sharing the benefits of regular yoga practice & meditation with the next generation & with anyone looking to find purpose & establish love of self.  

Penny's interest in Kirtan & chanting enables her to dive deeper into the spiritual side of her yoga journey together with her daughter. She is passionate about yoga for anxiety and depression, helping each individual to connect with their sense of purpose.
Vincci Law
Vincci has completed over 500 hrs of yoga studies with world renowned teachers Donna Farhi and Leslie Kaminoff. Their influence on her teaching style is evident in her emphasis on student safety, individuality and alignment.
Vincci started her yoga journey 18 years ago to reduce chronic back pain and has evolved from a physical healing process into a discovery of her own spirituality, mental and emotional strength. Her goal is to create a nurturing and safe practice that suits the students' needs yet challenging them to explore what is possible.
Vincci is passionate about sharing her yoga knowledge and she specialises in pranayama, moving meditation, gentle flow and long held poses. Vincci believes 'how we act on the mat will translate how we are in life and it is an ongoing practice of self-discovery, just like yoga.'
Charmaine Pang
Charmaine has been teaching yoga for four years in Sydney studios, corporate and private classes.
She has a qualification with Yogacoach. Taking her first Ashtanga yoga class at the age of eighteen Charmaine was immediately drawn to the physical, mental and spiritual benefits of yoga.

She then maintained a regular practice, which helped her to navigate the pace of a full time corporate career as an architect.  Charmaine has now left the corporate world to pursue a different pace. She comes to West Street Yoga with a desire to connect students with their awareness to find increased lightness, clarity, vitality and happiness.

Drawing inspiration from her background in various styles of yoga and her experience of the world through daily practice, Charmaine's classes are light-hearted, grounding and accessible with a strong focus on connecting to breath and self-awareness
Janet Maddock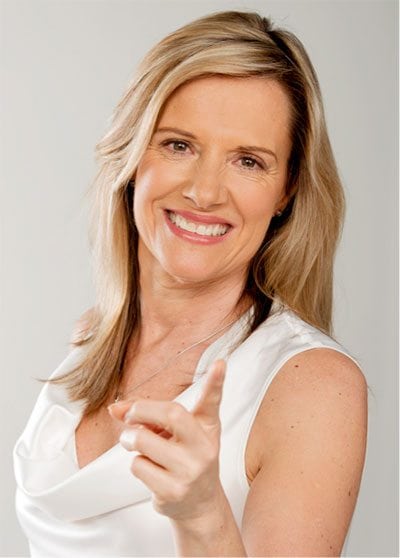 Janet's classes truly are for everyone: often on the stronger side, but always with the chance to modify and find your own pace. Janet believes that no matter your age or level of fitness, yoga will help you find more strength, flexibility and peace of mind, and a feeling of achievement for doing something so good for yourself.
She loves to teach a combination of hatha and vinyasa flow yoga – a powerful way of linking breath to movement – with deep stretching and relaxation to round off every class. She likes to balance this with classes in restorative and deeply releasing yin yoga to reset and calm the nervous system.
Janet began her own yoga practice as a teenager in the UK but it wasn't till she reached Australia that she decided she wanted to share it with others – which she has done since 2010.
What Janet loves most about teaching is that she finishes every class with new insights and new lessons. As she says: "By teaching others, I also get to learn." Her students love that she shares her insights in class and encourages them to expand their thinking and experience of Yoga outside the studio as well as within.
Glenda Gow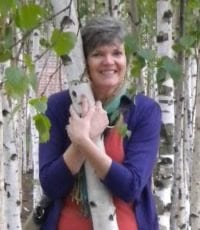 Glenda has over twenty years experience in health and wellbeing and a nationally accredited Advanced Graduate Diploma in Body Psychotherapy (Adv.Grad.Dip.BPsych, MNFH).
Glenda supports her clients (male and female) in a unique, practical and enjoyable way. This enables them to make the changes they desire to live a contented, healthy and conscious life.
"Your body is your best friend and is the only place you have to live".
Glenda teaches the mindfulness class every Monday and shares a wealth of invaluable techniques in living the best life you can live in a warm and welcoming environment.
With over 20 years experience in psychotherapy, counselling, kinesiology, NLP, and psychosomatics, Glenda's class is rich with excerpts from her modalities to better help you connect with your own highest self and find a sense of peace in everyday living.
A wonderful class if you suffer from any kind of anxiety or heightened stress, or if you just want to be reminded of living in the present and appreciating the small things in life while learning tools to manage the things outside of your control with a lovely sense of calm.
Glenda also teaches workshops in eating well for mind and body and brings snippets from these workshops to her mindfulness classes.
There is always something we can change in our perspective or unconscious actions to improve our relationships, our experience of life and our sense of personal satisfaction with our choices, but we often need to learn some new techniques, or maybe just be reminded.
Glenda is a warm and caring facilitator with an incredible wealth of knowledge to share.
We hope to see you in her mindfulness classes soon! (And keep an eye out for her whole food cooking and mindful eating workshops)
Jeremy Charkos
Jeremy teaches meditation in a way that is accessible for everyone and makes it easy for you to establish a daily practice, whether it be 5 minutes or longer.
As a personal trainer on the North Shore, Jeremy has always been interested in health and wellbeing but his true journey began when he quit smoking 5 years ago and began meditating just 5 minutes a day to help him achieve this. 5 minutes gradually became longer as he came to love the feeling during and after his practice and soon he was meditating 30-45 minutes, 2-3 times every day.
His passion for mediation and realisation of the many and varied benefits for both physical and mental health drove him to pursue further training. In 2016 he travelled to India to study mediation teaching and we are now extremely fortunate to have his skills at West Street Wellbeing. Jeremy is excited to share the techniques he learned and spread the wisdom and strength of meditation practice to as many people as he can.
Please come and join his meditation class each Sunday at 5.30pm. Your week ahead will feel so much  better for taking the time for yourself and learning an invaluable skill you'll be able to use forever.